Non, non, je n'ai pas abandonné mon La-D-Da !! Le célèbre Big Flower Sampler (bravo à celles qui ont trouvé !). Il m'a juste demandé un peu de réflexion !! Je souhaitais en faire quelque chose d'utile à la brodeuse que je suis. Mais pas seulement utile, joli aussi !!!

Un étui de brodeuse me semblait parfait. Mais, en dépit de la petite taille de la broderie (6.5 X 9cm), il devait contenir tout le nécessaire indispensable : ciseaux, aiguilles, fils, et enfile-aiguille (oui, oui, ceci est indispensable pour moi !!).
Après un petit tour dans mon stock, me voilà parée de mini ciseaux bronze Sajou, d'anneaux carrés (bronze aussi de La Droguerie) pour attacher les fils à broder, de feutrine pour les aiguilles, et de l'indispensable LoRan (enfile-aiguille). Ma boîte de perles a aussi trouvé son utilité : après quelques prélèvements ciblés, j'ai confectionné une petite breloque qui allait compléter l'ensemble en ajoutant la petite touche de charme !

Je me suis enfin mise au travail... coudre, coller, attacher, repasser, coudre encore... Quelques heures plus tard, mon étui était prêt ! ...séance shooting avant utilisation !!



Je l'adore !! il correspond parfaitement à mes attentes ! J'étais impatiente de vous le montrer !!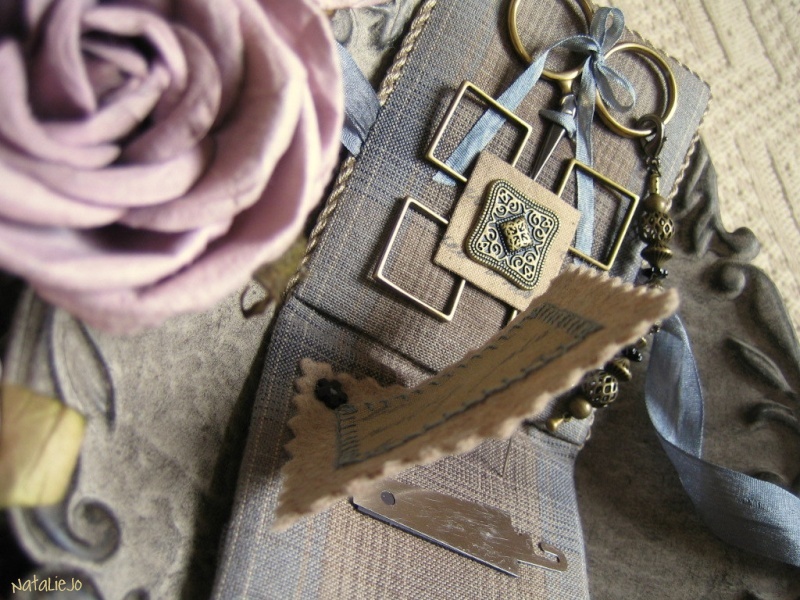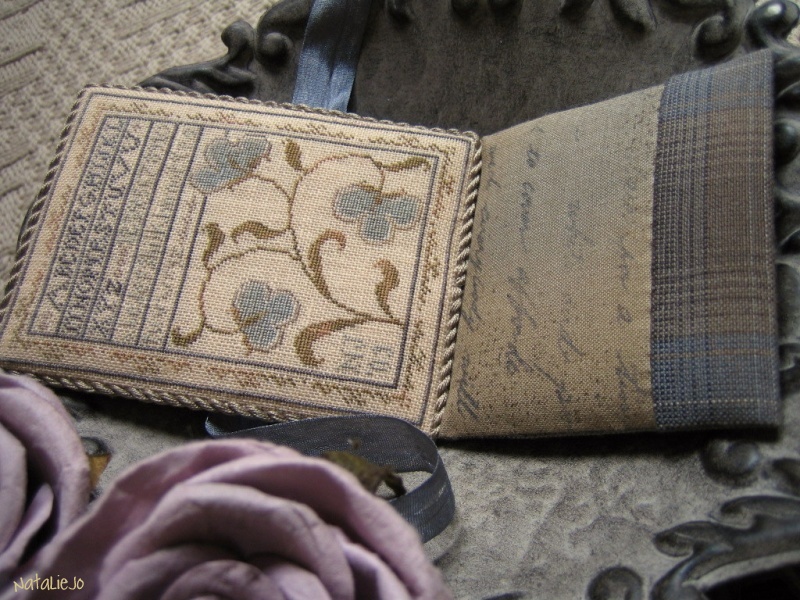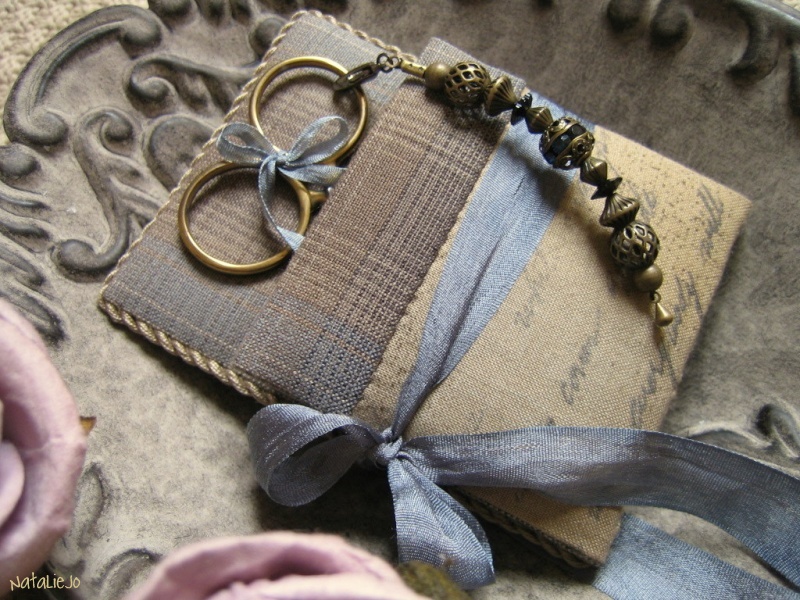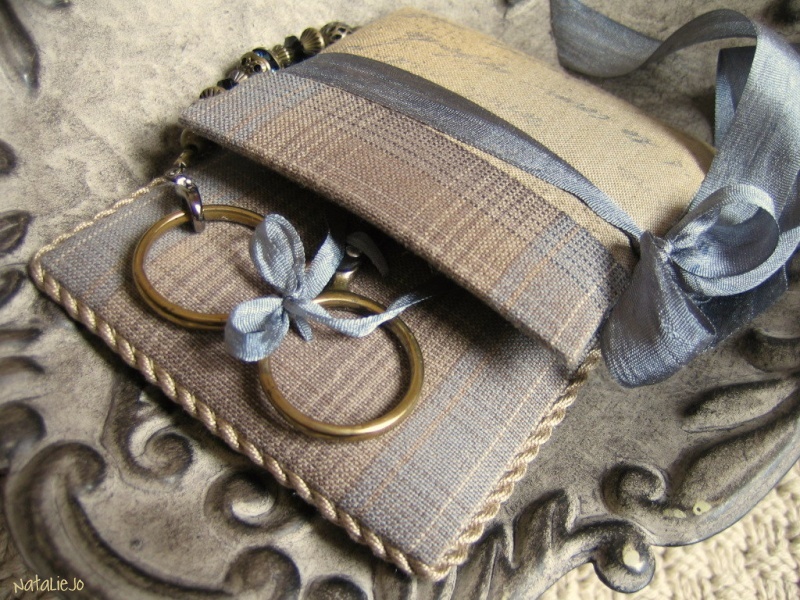 After much thinking about the way I would finish my La-D-Da - Big Flower Sampler, I finally came up with an original idea. I wanted it to be useful above all !! but elegant as well !!

As a stitcher, a needlecase was the most appropriate tool I thought of !
Not any needlecase !! but a functional one, in which the stitcher can find her scissors, threads, needles and ... a threader !!

You know how lost I feel when I have no threader at hand ! Now all these had to fit in a small needlecase since the design I stitched was only 6.5 x 9cm. Remember I stitched it over one thread on 40ct linen !!
In my stash, I found out tiny brass scissors from Sajou that proved to be perfect ! Then, small square brass rings to which I would anchor my stitching threads. I added a little piece of wool felt for needles and the necessary LoRan threader !

As I was deep in my stash, I came upon my beads and I used some of them to make a scissor ornament/pendant that would complement the set and add the elegant touch !

Then it was time to get started... sewing, cording, glueing, pressing, attaching, and more sewing...A few hours later, my needlecase was ready for use !! and ready for shooting !!!



Did I say I loved it ??? I LOVE it !!! it looks so precious !! I am so glad the finishing result mirrors what I expected so nicely !!! I could not wait to share it with you !!