Il faut que je vous dise que mon joli sac était en bonne compagnie lors de son séjour en Alsace !!

Il paradait aux côtés d'un de ses frères, japonais lui aussi !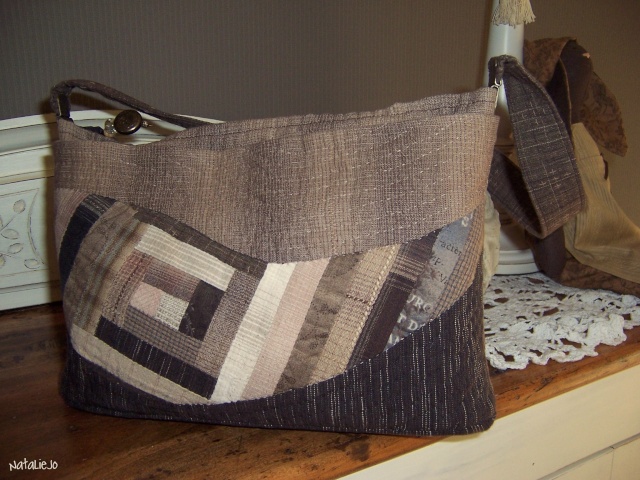 Il était élégamment porté au bras de ma soeur !!! Douée la petite soeur, n'est-ce pas ??!

Faut dire qu'on a beaucoup de goûts en commun toutes les deux !

Du coup, pas besoin de se séparer pour le salon, nous étions intéressées par les mêmes stands et les mêmes gammes de tissus !

C'est sympa de faire un salon dans ces conditions !




Remember I finished my quilted bag for the Alsace show ? Well, my bag toured the show along with another gorgeous Japanese friend !!! Elegantly hung on my sister's arm !! Isn't she truly gifted ??
We both have similar tastes as for colours and fabric, so visiting the show together was a treat as we stopped at the same booths and got interested in the same fabric lines !!