-Photo prise à l'aube par Mr Nataliejo il y a quelques jours - les paysages par ici ne sont-ils pas juste renversants ??- Je ne peux m'en détacher, et ne m'en lasserai jamais !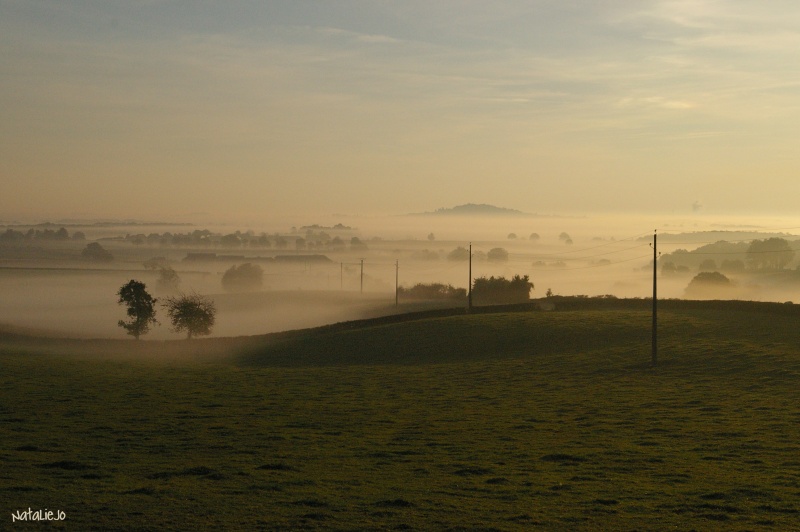 Dites-moi, l'hiver est-il déjà arrivé ?? Les températures ont soudain chuté et la seule envie que j'ai est d'aller me réfugier sous un quilt bien chaud

!!
Mais, d'autres choses m'attendent avant cela.
Mon Atelier - je parle du 'vrai' - est en pleine transformation pour qu'il soit prêt dans un mois environ. Inutile de préciser que je suis complètement débordée par tout ce qu'il y a à faire !

Il faudra vous montrer patients puisque mon blog va fonctionner au ralenti durant les opérations.

Mais, après cette période de flottement, les choses auront changé en mieux ! Un nouveau départ, oui on peut le dire ! Dernière ligne droite ! Mais...

... pour l'instant !
Alors s'il vous plaît, on croise les doigts ensemble pour que cela se passe au mieux !




-A picture taken at dawn by DH a few days ago - aren't the landcapes just to die for around here ??- I can't take my eyes from them, and will never grow tired either !

Is winter here already ?? Temperatures suddenly dropped down and the only thing I want is to snuggle under a warm quilt

!!
Well, before that, lots of things are awaiting me.
My Atelier - I mean the 'real' one - is undergoing a major makeover in order to be ready in a month or so. Needless to say I feel very busy with everything in progress !

You will have to prove how patient you are as my blog will remain quite silent during the process.

Yet, after this low 'blog pressure', things will change for the better ! A new start, we may say so ! But...

... for now !
Please, knock on wood with me so that it goes on smoothly !