Il neige en Bourgogne !!!!



alors pour me réchauffer un peu, je me plonge dans les photos que j'ai rapportées des tropiques le mois dernier !



Vous vous souvenez sans doute des jolies couleurs turquoises du précédent article, c'était en République Dominicaine !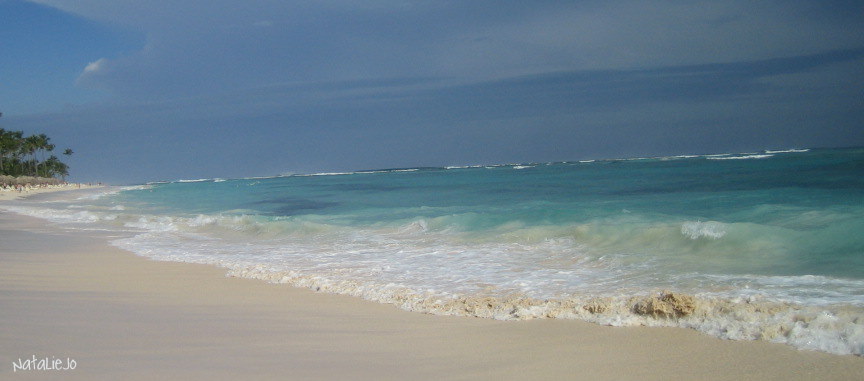 J'avais l'intention de profiter de mon séjour au maximum : me dorer au soleil, bien sûr

, et .... et ... ????

.... oui, vous avez deviné !! broder !!!!!

Avant de partir, il me fallait choisir le projet que j'allais emmener avec moi !! N'importe quelle brodeuse sait combien cela est difficile !!!

... de ne faire qu'un seul choix... et de laisser tout le reste à la maison !!!!




Pour être sûre de ne pas me tromper dans mon choix, j'ai opté pour un kit CA Wells. Mais pas n'importe lequel !!

Il s'appelle 'The Little Mermaid' (La Petite Sirène). Vous voyez où je veux en venir ??? * une sirène, les vagues de l'océan auxquelles s'ajoutent des fils et de la soie aux teintes turquoises * !!! Tout simplement PAR-FAIT !!!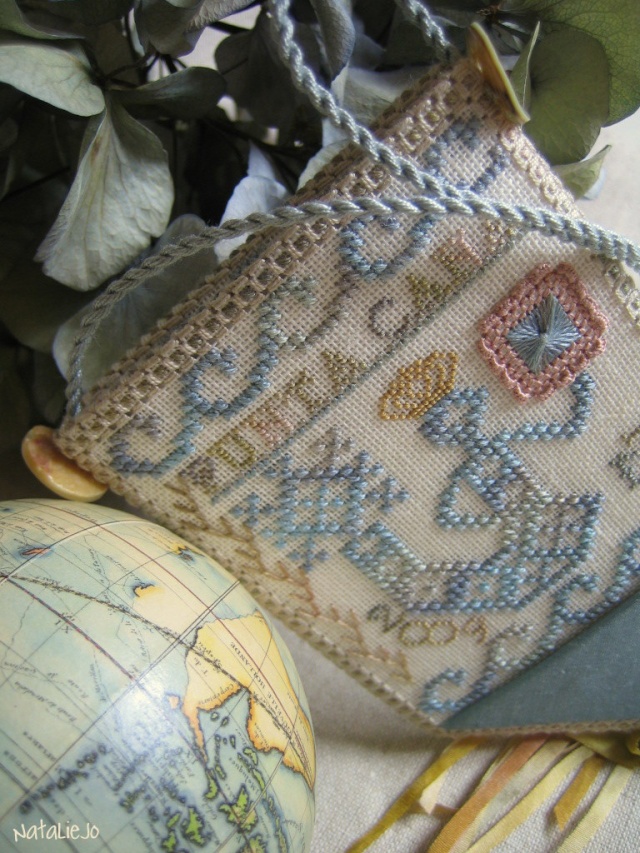 Et oui, j'ai bien réussi à broder là-bas... à la plage ou au bord de la piscine !! avec mes lunettes de soleil sur le nez !!

Vous remarquez que j'ai adapté le nom de ma destination sur ce projet !

Bon, évidemment, je n'ai pas pu le finir sur place et j'ai donc dû le terminer à la maison et m'attaquer au montage par la suite.

Le voilà sous toutes ses coutures :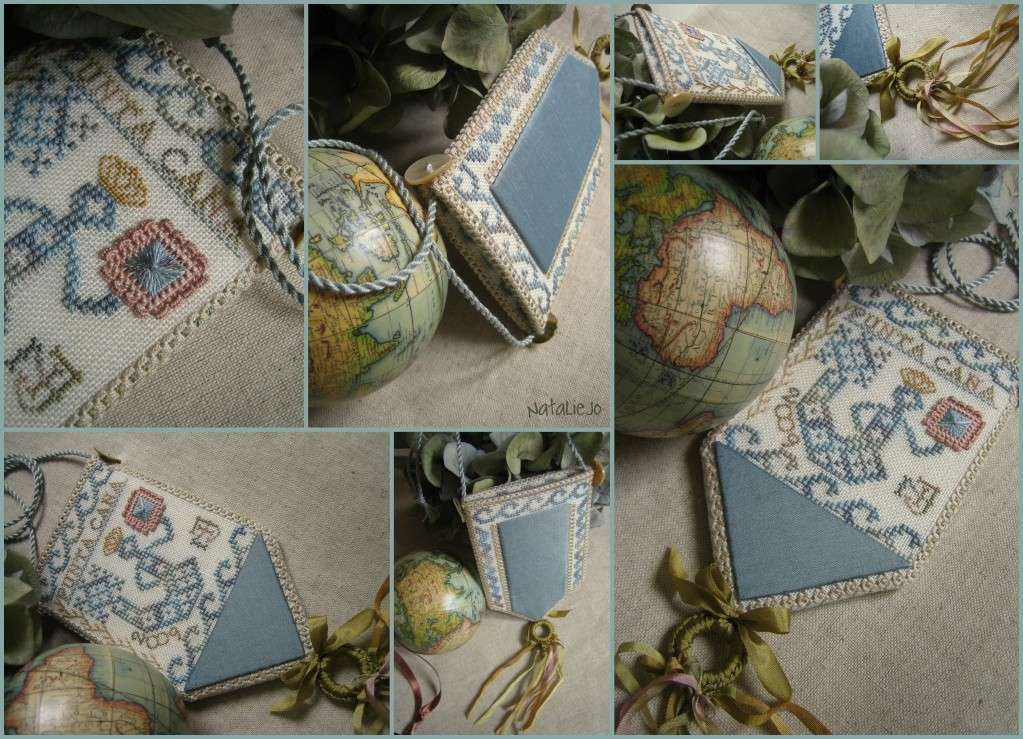 Désormais, à chaque fois que je le regarde, je ne peux m'empêcher de me remémorer ces belles journées gorgées de soleil : souvenirs de palmiers et de vagues turquoises !! et j'a-do-re !!!
Je reconnais que je ne suis pas du tout du tout dans l'esprit de Noël !!!

j'ai plutôt envie de mettre des guirlandes sur les cocotiers !!

**
Kits CA Wells disponibles uniquement lorsque l'on assiste à ses 'Classes' . Des informations ici :
CA Wells
**




Snow is falling here in Burgundy !!



so whenever I need to warm up a little, I love to go back to my 'tropical' pictures, the ones I took when I was in the Carribean Islands last month !



I guess you remember those lovely turquoise colours that were featured in my previous entry ! I had decided to make the most of my vacation over there : bathing in the sun, of course

, and .... and ... ????

.... yes, you got it !! Stitching !!!!!

Before leaving, I had to choose the project that was to come along with me !! Any stitcher knows how hard that is !!!

to make but one choice only... and to leave everything else behind !!!!




To make sure I was going to enjoy the project I slipped into my suitcase, I picked one of my CA Wells kits. Not any of them !!

This one is called 'The Little Mermaid'. See what I mean ??? * a mermaid, ocean waves and turquoise-coloured threads & silk * !!! JUST PER-FECT !!!

And yes, I did spend some time stitching while at the beach or by the pool !! with my sunglasses on !!

I did not manage to finish it though, therefore I had to complete it at home and do all the finishing.
From now on, whenever I look at it, I cannot help remembering these sunny days : sweet memories of palm trees and turquoise waves !! and I * love* it !!!
I must confess I am not in a Xmas mood at all !!

I'd rather put my fairy lights on palm trees !!

**
Kits by CA Wells are available when you attend her classes only. See details here :
CA Wells
**



0 Comments.