Ouh la la la la !!! Plus d'un mois que je n'ai pas mis à jour mon blog !

Y'a du laisser-aller !

Pas très productive ces derniers temps et j'essaie désespérément de faire les trucs en attente pour les copines.
L'un est en cours.... donc Chuuuuut !!

L'autre est réalisé et déjà chez sa nouvelle propriétaire, Mireille.
J'ai choisi une jolie création de mon amie Jackie Nicholls - designer de
House on the Hil
l.
Monté en petit coussin avec des tissu Moda.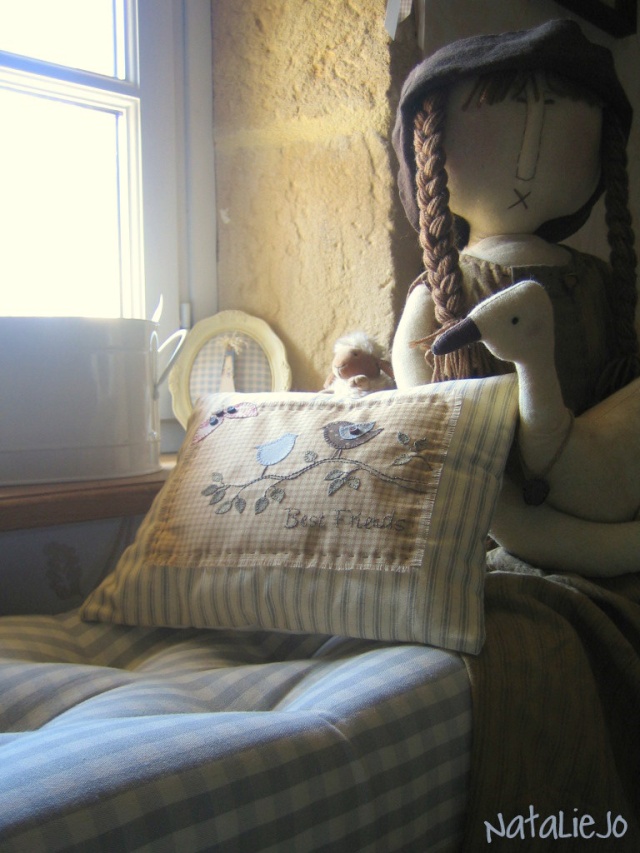 House on the Hill - Best Friends.
A bientôt !!!




It's been a whole month since I last updated my blog !

Looks like I am being lazy !

Well, I have not been very productive lately and I am desperately trying to finish off little gifts for my friends.
One is still in progress... so Ssshhhh !!

And the second one is already in its new home.
I chose a lovely design from my friend Jackie Nicholls - designer of
House on the Hill
.
Until later ...