Le mois de février est-il passé ? D'après la météo, on peut avoir des doutes. Et pourtant, d'après le calendrier, il est bien passé !

Vous vous souvenez sans doute que tous les ans, à l'approche de février, je suis absorbée dans la réalisation d'un cadeau spécial pour une amie spéciale.
Mais cette année, rien ne s'est passé comme prévu.
J'étais en retard. Très en retard !!

Les mois ont passé et mon retard s'est aggravé. Jusqu'à la semaine dernière.
Ceux qui me suivent sur Twitter savent que j'avais, enfin, terminé un ouvrage. Mais vous ne saviez pas ce dont il s'agissait.

LE cadeau spécial pour mon amie

!!!
Je l'ai fait !!!

je l'ai fait !!!

Tout a commencé avec le livre d'Anni Downs,
The World as It should Be
. J'adorais le motif qu'elle a utilisé pour faire plusieurs projets. Et l'étui à aiguilles était le parfait futur cadeau utile.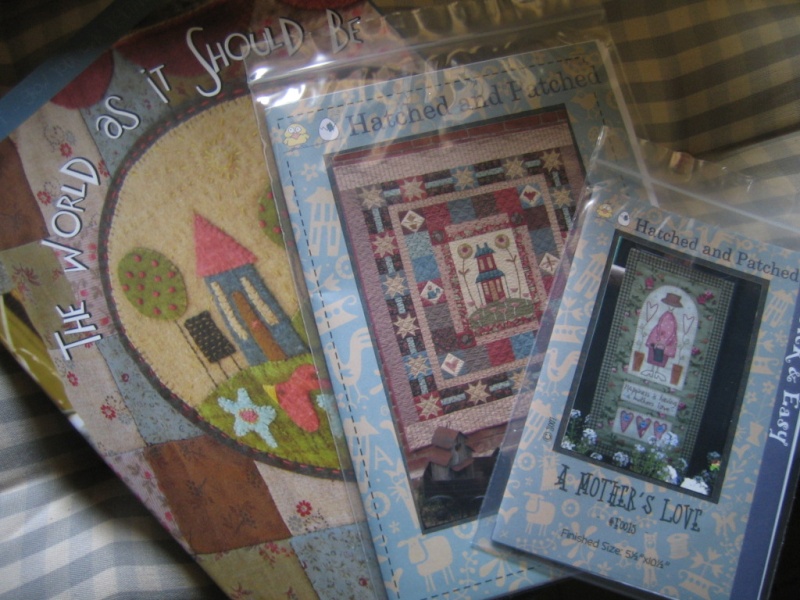 Alors voici cet étui dont je parlais :
J'ai beaucoup aimé broder ce Stitchery !
Et l'intérieur est aussi joli que l'extérieur. Regardez :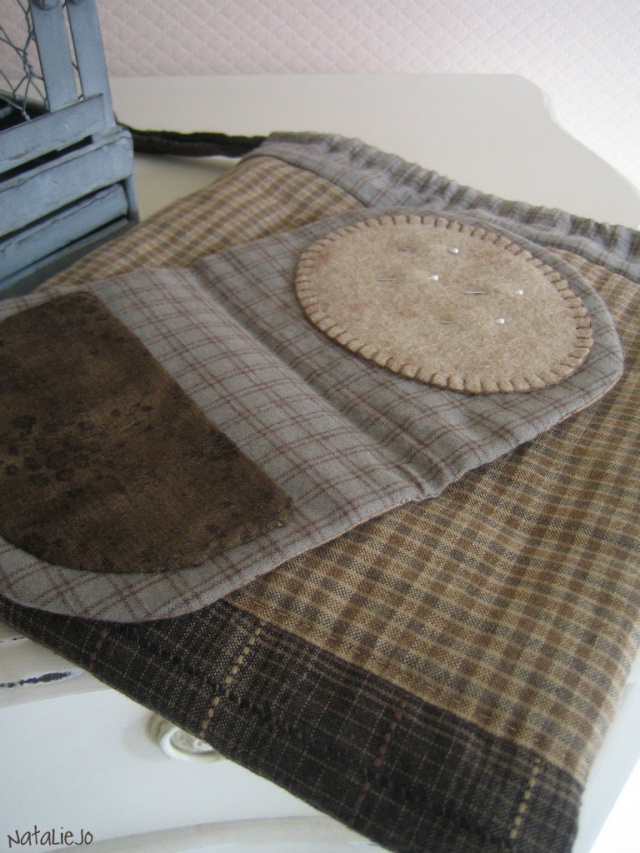 Et comme vous pouvez le voir sur cette photo, j'ai ajouté un pochon quilté pour ranger ses outils de patch et ses projets. Je n'ai suivi aucune instructions pour celui-ci, j'ai simplement suivi mes idées et mes envies. (donc modèle non présent dans le livre en question)
Et j'adore le résultat !!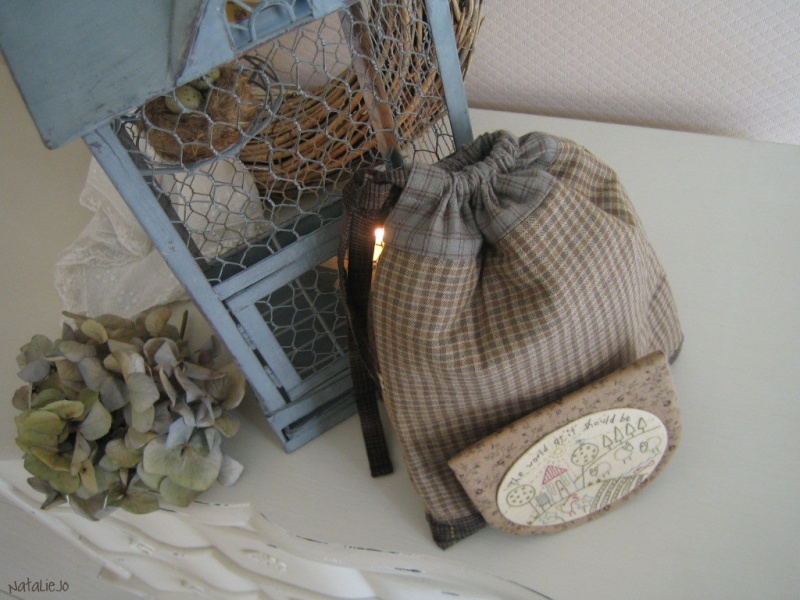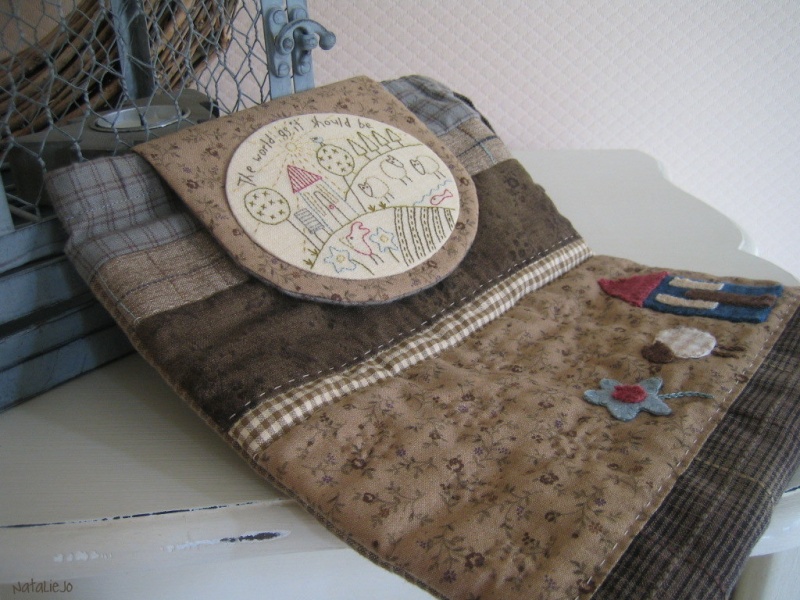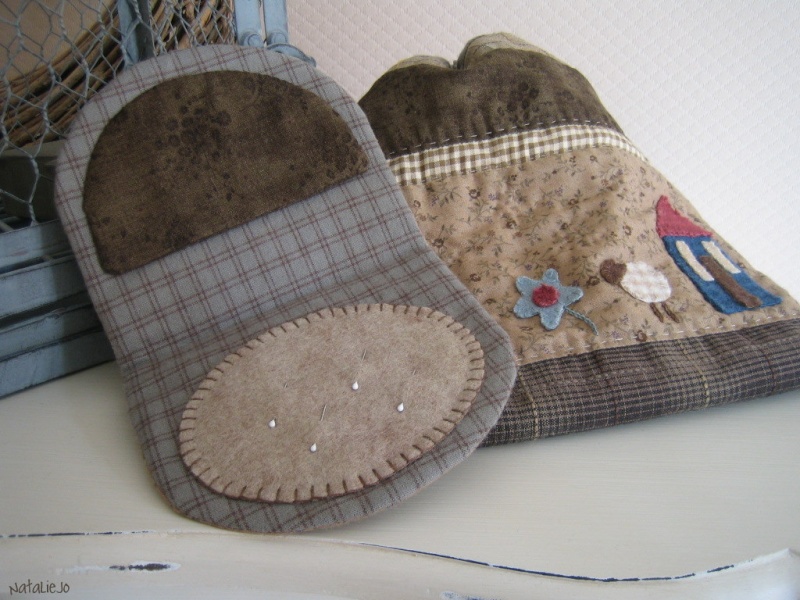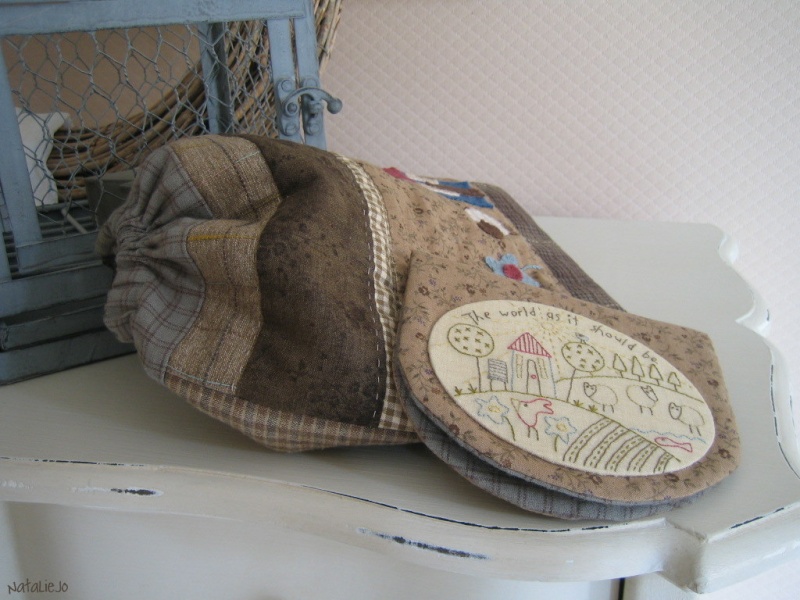 Mon amie a beaucoup aimé son cadeau et m'a dit qu'elle allait l'utiliser avec plaisir pour faire ses projets patch. Je suis si contente

!!
Bon anniversaire (en retard), Hélène !!




Is February already gone ? According to the weather, we may be doubtful. Yet according to the calendar, it IS gone !

Now you may remember that every year, when February draws near, I am busy working on a special gift for a special friend.
But this year, nothing came as it should.
I was late. Very late !!

Months went by and I was even more late. Till last week.
Those of you who are following me on Twitter know that I came up with something finished, at long last ! But you did not know what it was.

The special gift for my special friend

!!!
I DID IT !!!!!!

I DID IT !!!!!

It all started with Anni Downs' book,
The World as It should Be
. I just love the design out of which she made several projects. And the needlecase was a perfect useful and lovely gift-to-be.
So here is the needlecase I was speaking about.
I enjoyed this stitchery so much !
The inside is as lovely as the outside. Have a look !
And as you can notice on this picture, I added a storage pouch to carry her quilting tools and projects.
I did not follow any instructions to make it and simply trusted my ideas and feelings. ( consequently this pouch is not a project from Anni's book)
And I LOVE the result !!

My special friend loved her special gift and told me she would enjoy using it when doing her quilting projects ! And I feel so delighted

!!

Happy (late) birthday, Hélène !!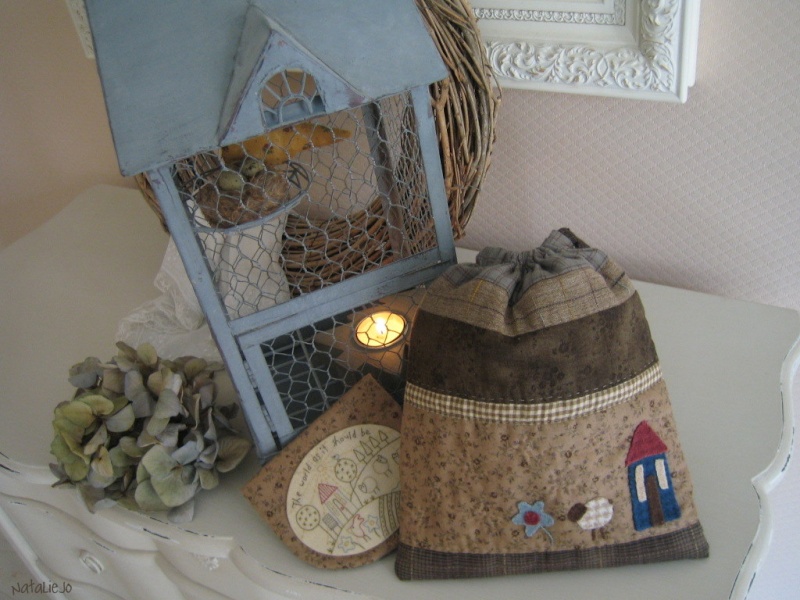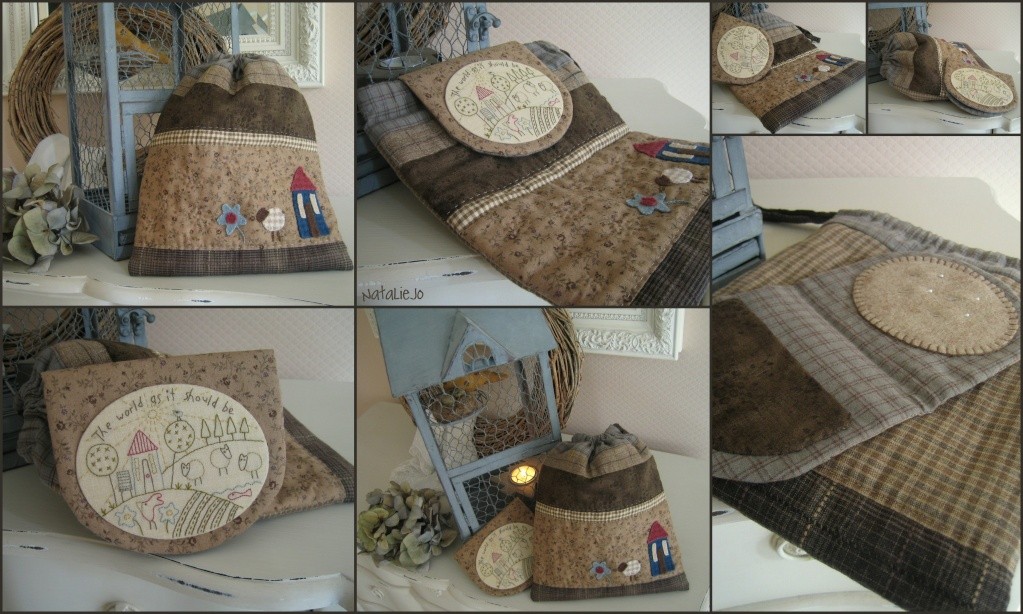 *****************************************************************